Over the thirty or so years that I have been involved with historic buildings there are a number of things I have come across that people believe to be true regarding listed buildings and I find myself regularly having to correct and, in some instances, dispel certain myths.
WHAT IS A LISTED BUILDING?
This is often misunderstood, even by professionals – on occasion I have had conveyancing solicitors phone me up for an explanation.
Although we talk about listed buildings, a more accurate term would be 'listed structures'.  For example, one will find telephone kiosks, mile markers and other such structures on the list.
The list is a specific record held by Historic England.  It is a list that identifies all buildings and structures considered to be of national importance and therefore deserving of protection through the Planning (Listed Buildings and Conservation Areas) Act 1990.
It is straightforward to find out if a building is listed.  The full list is found on the Historic England website and can be searched using this link historicengland.org.uk.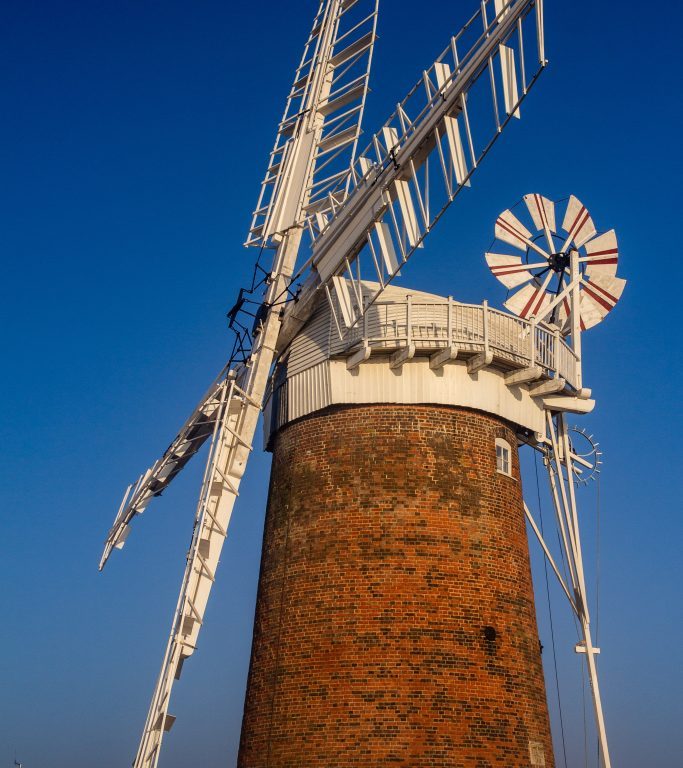 MYTH: "BUT ONLY OLD BUILDINGS ARE LISTED"
This is not true.  There have been quite high-profile cases of modern buildings having been listed in recent years.
Although age is a consideration there will be other factors.  Of course, the older a building is the more likely it is to be listed and in fact most buildings constructed prior to 1740 and in reasonably complete state are likely to be listed.  Thereafter greater selection occurs with age being a consideration, but not the only one.
There may be reasons for a building being listed other than age and this can include association with events or people.  In certain instances, the building might be an exemplar of a certain style or technical construction.
It used to be the case that owners of buildings being considered for listing were not consulted, but now an owner will be part of the consultation process and there is much research that goes into the history of the building, etc., before it might be included on the list.  
Anyone can contact Historic England to suggest that a building be listed.
MYTH: "ONCE LISTED, A BUILDING CAN NEVER BE DE-LISTED"
Although it may prove very difficult, it is possible to get a building de-listed.  However, this will only happen if it can be demonstrated that the building should never have been listed in the first place, or if there has been a substantial change that results in the building no longer being deemed worthy of listing. I have only once been involved in de-listing a building and there it was clear that what was thought to be (and listed as) a 16th century cottage was in fact a 1920s rebuild.
MYTH: "I CANNOT DO ANYTHING TO A LISTED BUILDING!"
Again, this is not true.  The legislation requires that any work considered to be an "alteration to character" will need listed building consent. Of course, what constitutes an alteration to character is something that often exorcises the people involved. It is quite obvious that any extension to a building or something that alters the appearance will need consent.  However, sometimes repairs can be so extensive that they might be considered an alteration to character and therefore repairs could require consent.
Maintenance works and general or minor repairs would not usually require listed building consent.  However, if in doubt it is always best to seek the opinion of the conservation officer of your local authority or a conservation professional.
WHAT HAPPENS IF I DON'T OBTAIN CONSENT?
The legislation says that failure to obtain consent is a criminal offence.  This is punishable by way of a fine or perhaps by imprisonment. Whilst imprisonment is rare, it has happened.  
It should also be remembered that it is not only the property owner that can be caught by the legislation.  Anyone who is involved in the work, including the professional advisor and the contractor, could be subject to the criminal prosecution.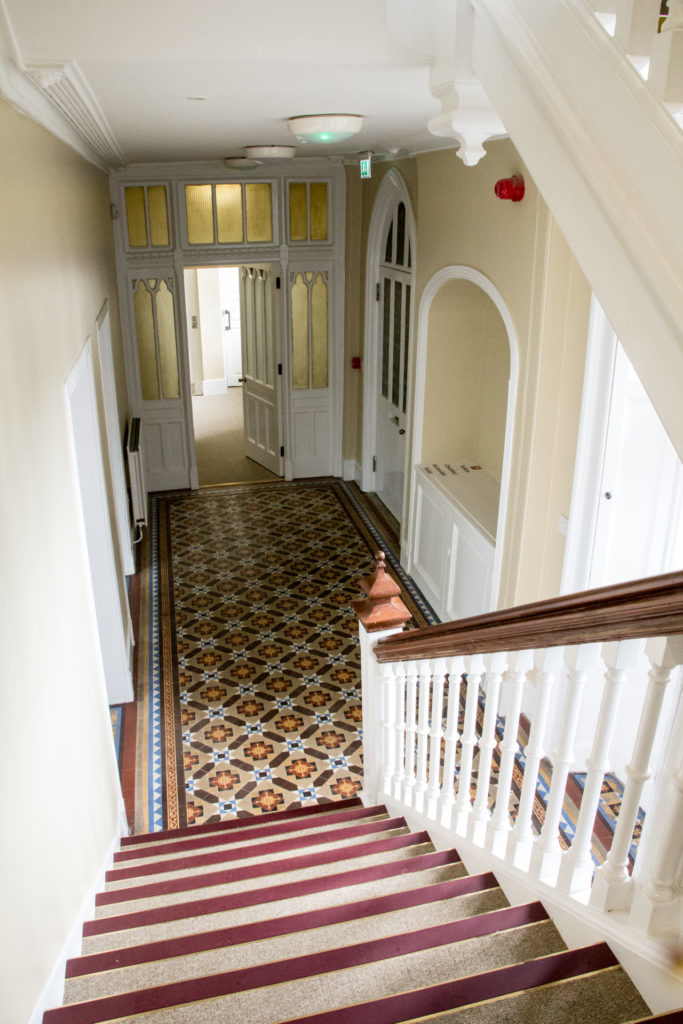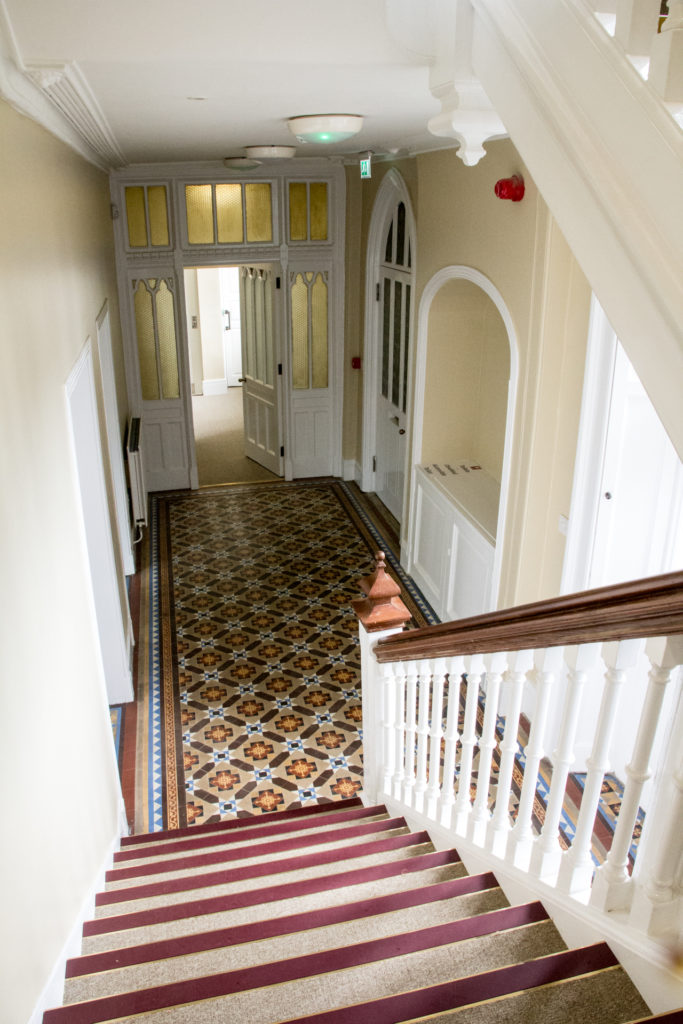 I AM BUYING A LISTED BUILDING THAT HAS UNAUTHORISED WORKS TO IT, AM I GOING TO BE PROSECUTED?
The threat of criminal prosecution relates those involved in undertaking the work.  A prospective purchaser of a building would not have undertaken the work and will not be liable to criminal prosecution for past contraventions.
Nonetheless, there could be enforcement issues to face and this would apply to a future owner as well as any present owner.  
If you're thinking of purchasing a listed building where there is any doubt over the works undertaken, it is best to seek professional advice and speak to the conservation officer about what enforcement procedures might be pursued and/or what rectification works, etc., might be required to comply or even avoid enforcement.  
When considering rectification work it must also be remembered that these might be subject to obtaining consent themselves.  Wherever there has been unauthorised work undertaken there must be close liaison with the local authority officers.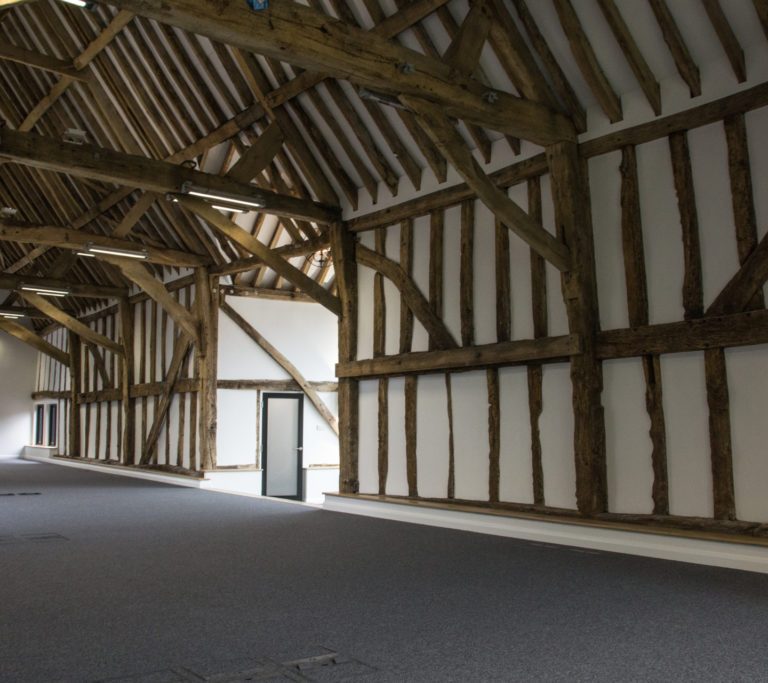 "THE BUILDING IS ONLY GRADE II!"
I am often asked about the grades and how this influences the works to a building.  The simple fact is that the legislation does not refer to grades at all. The legislation refers to any listed building and applies to all listed buildings regardless of grade.  
All listed buildings are of national importance, hence that is why they are protected by legislation.  However, some are considered of greater importance than others, hence the grading. Whilst this might affect the nature or scale of works that might be acceptable to a building the key consideration is 'alteration to character'.  
A relatively small Grade II building can be significantly altered by the erection of a fairly modest extension.  On the other hand, a large Grade I building might be minimally affected by an extension.
When it comes to the need for an application for listed building consent the grade is irrelevant.  How the proposed works might be viewed is when the grading might have some influence.
"ONLY THE EXTERIOR OF THE BUILDING IS LISTED"
This is perhaps the most common myth.  I believe it arises because many of the list descriptions only refer to the exterior.
In the early days of listing some buildings were assessed by a kerbside visit only with no internal inspection.  Therefore, the description only refers to the exterior.
Because buildings listed at Grade I or perhaps Grade II* are buildings that are in Church or public ownership, or are more well-known buildings (and better recorded), there would be more information about them and quite often the list description would include details of interiors, etc.  However, with more modest Grade II buildings the description often only refers to the exterior.
Regardless of what the description may or may not say the whole building inside and out is covered by the legislation.  It could even include structures within the grounds or attached to the building or within what is commonly called the curtilage.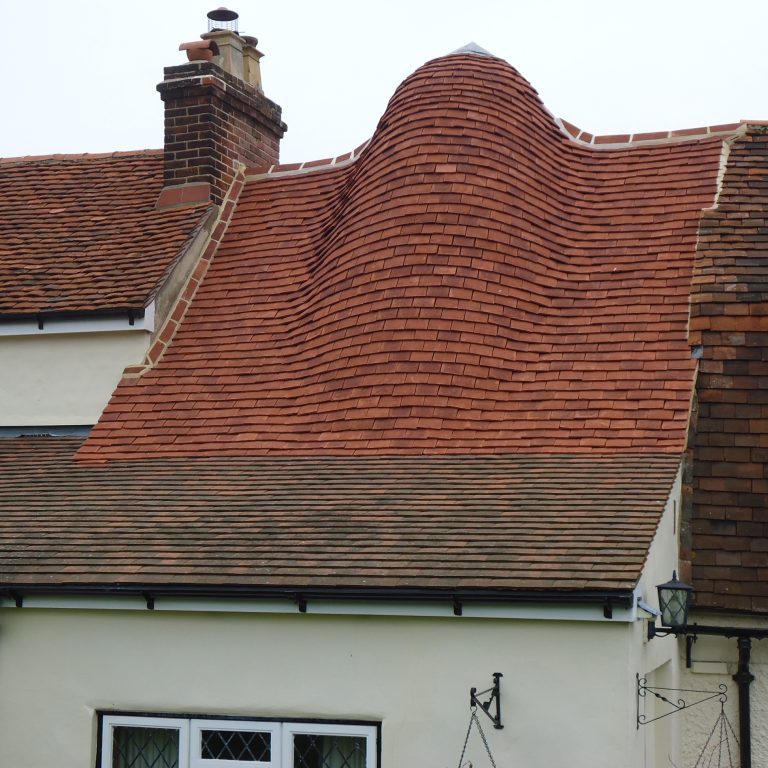 "BUT SURELY THE LIST DESCRIPTION HAS LEGAL STATUS?"
The only part of the list description that is a legal requirement is the address to identify the building or structure.  The actual description has no legal status whatsoever.
I was recently in a planning enquiry when a barrister cross examining me disagreed with me on this point, but I was insistent that I was right. Afterwards the barrister for my client questioned me on this, but upon looking it up it was clear that I was in fact correct – the list description has no legal status.  Whether this may change in future depends on how accurate the descriptions become.
I have already mentioned that old descriptions are often very brief and I have seen some that are merely one sentence.  In more recent years the descriptions have become more fulsome with quite a lot more detail. Still, because of the wide variety of descriptions one should consider them with great care.  I have found some descriptions to be very inaccurate and some even misleading.
WHAT IS A HERITAGE STATEMENT?
I have mentioned that the list description is often unhelpful, to say the least, and I have also mentioned that the grade of listing is not necessarily a guide as to what may or may not be acceptable.  When I first became involved in conservation the one thing that was made absolutely clear was that when any work was proposed to a listed building one had to consider the impact on that building and be prepared to justify the works.  Nowadays we talk about 'heritage statements', although some councils and professionals use slightly different terminology. The intention of the document is to consider the impact of the works being proposed.
Before one can consider the impact, however, one has to understand the building.  More particularly one needs to assess the significance of the building or its various areas or component parts.  An important aspect of any heritage statement is an assessment of the significance. In fact, an assessment of significance should be carried out before design of works commences, as it should help inform the design process.
The statement may be of the whole building, but it may be of only part of the building.  The heritage statement need only relate to the works proposed and if they affect only a small part of the building or a specific area then the statement need only address those areas rather than the whole building.
Many papers have been written on the preparation of heritage statements and statements of significance and it is not the purpose of this article to go into great detail.  Historic England are in the process of publishing their formal guidance, which should be available later this year (2019).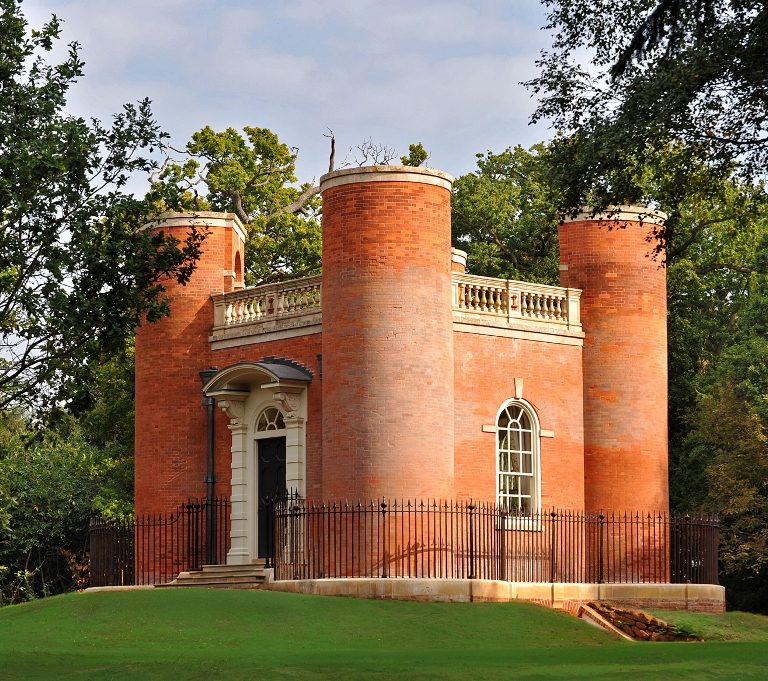 WHAT SHOULD A HERITAGE STATEMENT CONTAIN?
Although everyone will have their own way of presenting a heritage statement there are certain aspects that will be common to all.  Of course, the statement should describe the property and set out the context for the work and briefly describe what is to be undertaken and perhaps why.  I usually include the list description and other relevant information.
In some situations, there might need to be a statement about the condition of the property or even a more detailed condition survey. Of course, photographs and drawings are always helpful, if not vital.
The heritage statement would always contain a statement of significance that discusses how significant various parts of the building or areas might be. When thinking about significance this can of course consider what is significant but may include commentary about past alterations and perhaps elements that may be considered detrimental to the building.
The heritage statement will need to consider the impact of the proposed works, where the proposed works are considered against the statement of significance.  As a simple example: if standing in a room, three walls may be historic whereas one might have been inserted or rebuilt in modern times; it would be obvious to say that the three older walls are significant because of their age and perhaps for other reasons.  The modern wall is perhaps less significant or may even be considered detrimental. If the works are to create a new opening for a window or a door then quite clearly the impact of putting that opening into the older fabric will be far greater than if the opening is to be put into the relatively modern fabric.  
By undertaking an assessment of the significance prior to designing the work it will help make the impact assessment far easier because during the design process the impact would have been considered.
The final part of the heritage statement is to bring all this together and to provide concluding comments that justify the works and perhaps any mitigation if the works are to impact anything of significance.  
Of course, there is no guarantee that the council's conservation officer will agree with you, but by carefully undertaking the work and ensuring that the impact on the building is minimised, particularly to those significant parts, it will make it harder for the conservation officer to recommend refusal of the application and a well-considered Heritage Statement will give the application a greater chance of success.  
WHY SHOULD I BE BOTHERED ABOUT THE FACT THE BUILDING IS LISTED?
I have already mentioned that unauthorised works to a building could attract criminal prosecution and/or enforcement procedures.  These can have significant implications in terms of costs to the property owner as well as the possibility of having a court judgement against them.  This is of course the most compelling reason – the consequences of the legislation.
However, if we are not careful about the work undertaken to a listed building it might be possible to devalue it.  Badly designed and ill-considered extensions and alterations could result in loss in the market value of the property.
There are also technical considerations.
MYTH: "IF THE BUILDING IS NOT LISTED, JUST OLD, I CAN DO WHAT I LIKE"
It is important to remember that older buildings, not just those that are listed, are different from modern buildings technically; from a technical point of view certain works might be incompatible and could result in damage or at least future problems.  
An analogy I often use in talks is that of cars.  One might see two cars that are seemingly identical being the same make and model and they do the same thing in that they transport you from A to B.  However, one might be fuelled by petrol and the other by diesel. Put the wrong fuel in the car and it simply will not work.
Historic buildings were constructed of materials and used principles which are fundamentally different to those used for most modern buildings.  Historic buildings are often formed with materials that are permeable and flexible. They tend to manage moisture and absorb a degree of movement, whereas modern buildings tend to be more rigid and impermeable.  If one applies materials intended for modern buildings on historic or older buildings there can be unintended technical consequences.
All buildings will eventually age and deteriorate.  However, what we do to them can affect the rate of that deterioration.  Using the wrong materials and applying the wrong principles to repairs, alterations, etc. might accelerate the rate of decay and deterioration.  Using appropriate materials and a sympathetic approach to the building can result in a much slower rate of decay and deterioration.
Fact: Not all listed buildings can be kept as museums
Article Origin: 
Stephen Boniface is a Chartered Surveyor at whitworth. Stephen has extensive experience in historic buildings and conservation work, and on a daily basis carries out a variety of work from surveys to expert witness.
Original Article